Website Design and Development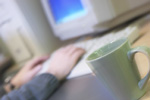 Web site development is more than just putting a few pages on the Internet. It involves technical programming abilities, artistic design capabilities, marketing skills and the organizational resources to provide the highest level of client support and maintenance. Summit Design Services offers the best of all of these and includes a personal touch. Whether you need a completely new web site or your old site brought up-to-date our designers can help. We will walk you through our simple procedure every step of the way.
Ready to get started?
Give us a call or drop in - we'll talk about what you need and want
We'll walk you thru the process, helping you every step of the way
We will post your new site on our server for your review and approval before it goes live
We can help you do everything: purchase a web address, host your site and upload your site
Custom designed site, simple informational sites or database driven sites, call us today for a solution for your webstie needs.
Less expensive template bases sites available too - see our examples.
Intranets/Extranets
Using the internet and a company intranet is becoming more important within the business world. An intranet is a private, secure space on the Web where all members of your group can communicate with each other, share information, and collaborate on projects. An intranet will get the information that your group needs to the people who need it whenever they need it.
An extranet is an extension of your intranet and is accessible to users outside the company. You choose who has access.
Reasons to implement an Intranet or Extranet:
Empowers your business with the ability to share business-critical information
Company policies and procedures
Project reports and definitions for each department
Corporate phone directory
Collaboration
From HOSTING to design, Summit Design Services is your turnkey answer. Take a look at our PORTFOLIO and then CALL US to find out how easy and inexpensive creating the perfect site can be.