Custom Videos - very affordable!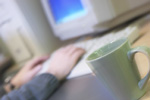 Want to make your web site stand out? Need a product demonstrated? Need to teach someone how to set up, assemble or repair a product? Why not show them with a video right on your web site? We can custom produce your video in our new studio, edit and create the internet ready files and even install them on your site.
Our Services include:
Call us or stop in to talk about your Video production needs. We can handle the whole process and you will be surprised at how affordable it can be. Video Spokespersons (like the one on this page) for your web site starting at $250!
From HOSTING to DESIGN, to Video Presentations, Summit Design Services is your turnkey answer. Take a look at our PORTFOLIO and then CALL US to find out how easy and inexpensive creating the perfect site can be.